Pangilinan apologizes for the "Last Home Stand" cancellation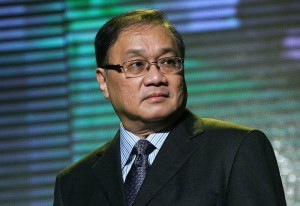 Manila, Philippines - "We wish to apologize to our Filipino basketball fans for the sudden and disappointing turn of events today. We ourselves are extremely disappointed by this unexpected development," Manny Pangilinan said in the abrupt press conference Tuesday night.
Pangilinan felt the disappointment of the fans who were asking for ticket refund because their expectations were not met. The Last Home Stand format was supposed to be two exhibition games between the Gilas Pilipinas and the NBA players Kyle Lowry, Terrence Ross and DeMar DeRozan of the Toronto Raptors, Damian Lillard of the Portland Trail Blazers, and Kahwi Leonard of the San Antonio Spurs.
Before the game even started, news circulated that Clippers' Blake Griffin and Chris Paul begged off not to travel to the country. Furthermore, Pangilinan also cancelled the event on Wednesday as he found out that the NBA players were not allowed to join in a tune-up.
Pangilinan assured the fans that the tickets of Tuesday and Wednesday affairs will be refunded. A week ago, Paul Pierce backed out of the event to the discouragement of the fans.