UP, ends two years drought, overwhelms Adamson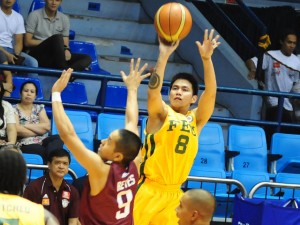 At last! In a sigh of relief, the University of the Philippines Fighting Maroons pulled off a 77-65 victory over the Adamson University to breakthrough from the 27-game-losing streak Saturday at the Mall of Asia Arena.
The Fighting Maroons seized the opportunity as Mikee Reyes scored 28 points to lead the way, while JR Gallarza added 24 points against a much depleted Falcons, who recorded 0-6 record.
Reyes put the dagger in the third quarter through a layup to increase the lead to 24, 60-36. The Falcons tried to rally but they don't have enough firepower against the hungry Maroons, who tasted their last win dated back August 19, 2012.
After the victory, the University of the Philippines Diliman set up a bonfire in the campus to celebrate.