Midfielder Stephan Schrock resigns from Azkals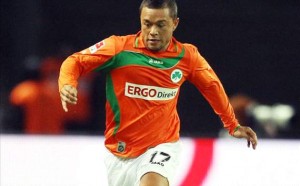 Stephan Schrock decided to depart from the Philippine National Football Team Azkals, according to the team.
"Azkals Player Stephan Cabizares Schrock informed Coach Thomas Dooley and the Team Management tonight of his resignation from the Philippine National Football Team," the team said in a statement.
"Coach Dooley and Team Manager Dan Palami regret the decision of Schrock, but they accept and respect his desire to pursue new challenges. They likewise express their deep gratitude for Schrock's commitment to the Azkals in the past and his pivotal contribution to the team and raising football awareness in the country."
Schrock is not bound to play for the Azkals forever as he wants to find greener pastures in Germany, where he played at the first and second division of Bundesliga. In Germany, he showcased his speed and skills as a defender.
Leave a Reply