Jose "Amang" Parica to be formally inducted into the BCA Hall of Fame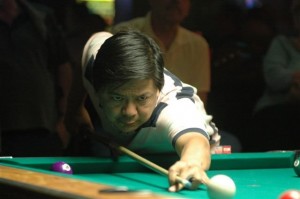 Jose "Amang" Parica will be inducted into the Billiard Congress of America Hall of Fame this year, according to the United States Billiard Media Association (USBMA).
Parica, the leader of the "Philippine Invasion" in United States was included to the ballot under the Veterans Commitee recomendations. "Amang" was the first Filipino to compete against the greats of the United States when he joined the World Straight Pool Championship in 1978.
Eight years later, he captured his firs U.S. pro title in 1986, the Clyce Childress Open. Parica emerged as the Player of the year in 1997 by three award-giving bodies, - Billiards magazine, Billiards Digest magazine, and the Camel Pro Billiards Series
In the Philippines, there was the Parica-Efren Reyes rivalry. Though Parica outlasted Reyes in most of their duels, Reyes was given more attention when Reyes was inducted to the BCA Hall of Fame in 2003. This disappointed Parica that his labors were all overshadowed by Reyes.
Parica had won close to one hundred tournaments in the U.S., thirteen in Japan, and three in the Philippines (the 1980, 1989 and 1992 Philippine Nine-ball Open Championships.
Parica deserves to be in the BCA Hall of Fame. Without Parica, Efren Reyes and Francisco Bustamante wouldn't reap the success they enjoyed.
Parica will be formally inducted into the BCA Hall of Fame on Friday, Oct. 17, at the Chesapeake Convention Center in Chesapeake, Va.
Leave a Reply