Georgia State vs Abilene Christian: College football schedule kicks off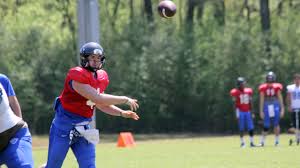 The Abilene Christian Wildcats face the Georgia State Panthers in the opening game of the college football season on Wednesday, start time at 7:00 PM ET at the Georgia Dome, Atlanta Georgia.
Though this is a low-key game in terms of national title implication, it's worth looking for as the Georgia State starts the year as a full-time FBS member and the Abilene Christian begins the year in Division I.
The Panthers lost all their games last season recording 0-12. Surprisingly, they had the offense but they failed to win a game. Statistically, the Panthers averaged 355.3 yards per game (253 in passing, 102.3 in rushing) a year ago yet they ended up into losing all.
Moreover, the Panthers have the opportunity to play for the Sun Belt Conference championship and even invited to a bowl game this season, but they have to play better and to win games.
Nick Arbuckle, a transferee from a junior college in California, is expected to be the starting quarterback for the Panthers.
Meanwhile, Abilene Christian tests the higher level of competition moving from Division II to the FBS after the 2012 season. The Wildcats understand how to win games as they possess a tradition by having a winning record in the last eight seasons. Last year, they averaged 487 yards and 45.5 points per game.
Will the Wildcats be the aggressors over the Panthers? Georgia State vs Abilene Christian is be televised on ESPN U.