Philippines vs Croatia: Gilas falls short in OT in FIBA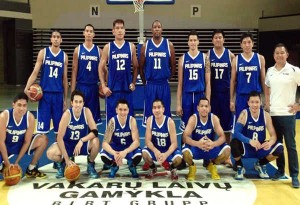 The Philippine National Basketball team provided a scare to the Croatians in a losing effort, 81-78, in overtime in the opening game of the FIBA World Cup 2014 in Spain.
With a chance to close out the game, Jeff Chann missed the supposed to be winning basket in the dying seconds in regulation. Chan had 17 points, taking his shots outside the arc that surprised Croatia.
Andray Blatche had 28 points and 12 rebounds, with two three-pointers. Blatche stayed tough against the defense of Croatia as he navigated from inside and outside.
For Croatia, Bogdanovic scored 26 points to lead his team. He also drilled those free-throws the paved the way for Croatia to be on top over Gilas Pilipinas.
Gilas Pilipinas was overpowered by Croatia in the first quarter. Gilas started to bounce back into the game through a Jim Alapag three-pointer, plus a foul. Alapag ended up with six assists.
Gilas inched closer in the second half until they had the lead. Marc Pingris added 10 points as he tried to outplay those taller opponents.
Croatia's big man Ante Tomic added eight points and 11 rebounds.