La Salle nips UP to earn a tie on top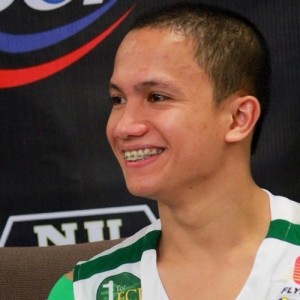 Almond Vosostros led the La Salle Green Archers in beating the University of the Philippines Fighting Maroons to capture their seventh consecutive victory in the UAAP Season 77 Saturday at the Mall of Asia Arena.
Vosostros had 21 points and four assists to help the Green Archers in separating the score against the Maroons. Vosostros kept knocking shots that caught the defense unaware.
Jeron Teng added 15 points, five rebounds and five assists as he attacked through the teeth of the defense of UP.
The game was tight at 42-39 in the third quarter until the Green Archers pulled off a 17-7 run to have a 68-53 lead before entering to the final quarter.
La Salle started to complete a separating in the fourth quarter by leading 22 points at 79-57 score.
Meanwhile, the Fighting Maroons couldn't answer back especially in the fourth quarter when the Green Archers imposed their wills.
For UP, JR Gallarza had 18 points to keep his team at a distance. The Fighting Maroons suffered their second defeat after that triumphant game that broke their losing streak.
La Salle is back on top with Ateneo at 7-2, after dropping its first two games.