Michigan State vs Jacksonville State Preview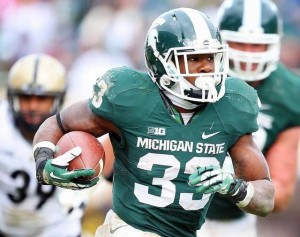 Michigan State Spartans face Jacksonville State Gamecocks in one of the college football games Friday, August 29, at 7:30 PM ET at the Spartan Stadium East Lansing, MI.
The Spartans pulled off a breakthrough last year by having a 13-1 record that included the prestigious Big Ten and Rose Bowl titles. Though the Spartans play against a FCS team, it should not be taken for granted.
Michigan State coach Mark Dantonio understands the importance of how the Spartans will play this match, not how the other team plays. Dantonio has given emphasis on his team's defense in the past two years and the fruit of the defense was what they accomplished in 2013
The Spartans have new starters on the stingy defense that they had a season ago. While the Spartans are the favorites, they have to pay attention on their opponents because 18 of the Gamecocks starters are back from the 11-4, setting 49 school records.
The return of Junior lineback Darien Harris, sophomore tackle Kodi Kieler and defensive end Demetrius Cooper will enhance the ability of the MSU football to be elite not only in the Big Ten Conference. Furthermore, Shilique Calhoun and Ed Davis are components of MSU's defense.
Michigan State's defense ranked 3rd in passing by yielding 165.6 yards per game and second in rushing by giving up only 86.6 yards last season. The numbers indicate that the Spartans will be using the same approach in terms of defensive intensity.
Michigan State vs Jacksonville State start time is at 7:30 PM ET. Michigan State vs Jacksonville State tv channel schedule is on Big Ten Network. The game's score and highlights will be posted here after the game.
Will this game be a blowout? Or will the Gamecocks make it difficult for the Spartans?
Score: 3rd quarter 3:10 left
JVST 7
MSU 45
Connor Cook threw three touchdown passes in the first quarter — and withstood a hit to his leg that left him momentarily hobbled — to help No. 8 Michigan State to an easy 45-7 victory over Jacksonville State on Friday night.