Boise State vs Ole Miss Live: TV Schedule, Scores and Highlights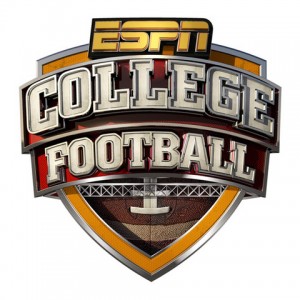 The Ole Miss Rebels open the college football season against the Boise State Broncos in what is considered to be an explosive game on Thursday, August 28 at 8:00 PM ET, at the Georgia Dome, Atlanta GA.
Ole Miss utilizes quarterback Bo Wallace to provide the necessary passing output to demoralize Boise State defense. If Wallace finds his wide receivers, Ole Miss is difficult to beat. Moreover, Ole Miss uses its physical advantage, with athleticism and speed.
Wallace also has an opportunity to overtake some of the records of Eli Manning in passing and yards. Absolutely, this game provides the avenue of the fans to express their passion for football.
Wallace's personal record cannot overshadow his goal of leading his team into the national title game. However, he already showed what he got in 2012 by having a 8-5 record but he wants to play in the SEC championship game.
Boise State Broncos are ready to create the atmosphere of winning. The The Broncos are bouncing back from their worst season since 1988 with 8-5 record, they have to make sure that this game is for them to win.
This is the debut of head coach Bryan Harsin, who replaces Chris Petersen, who went to the Washington Huskies. Harsin knows the team very well that he imposes his plans to bring back the Broncos into the national spotlight.
Grant Hedrick is the quarterback for the Bronco. Hedrick split time with Joe Southwick last year. Probably, this is the year for Hedrick to have a breakthrough, though he threw for 1,825 yards in 2013.
Furthermore, the Broncos can pound the ball on the ground through running back Jay Ajayi, who had 1,425 rushing yards last year. He is set to play for the Broncos.
Boise State Broncos (BSU) vs Ole Miss Rebels football game tv channel schedule is on ESPN. Boise State vs Ole Miss scores and highlights will be posted here after the game.
Which do you think will win this match?
Final
BSU 13
MISS 35
With three first-half interceptions, Bo Wallace threw for 387 yards and four touchdowns — three of the scores coming on consecutive throws in the fourth quarter.